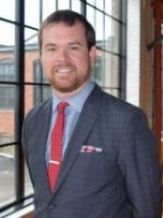 Tel: 502-882-6000
Fax: 502-587-2007
445 Baxter Avenue | Suite 275 | Louisville, KY 40204
Jasper is a leader in national class action and product liability litigation. He was recently named as Co-Lead Counsel in MDL No. 2677, the DraftKings and FanDuel consumer protection litigation, and Lead Counsel of the Smith & Nephew Birmingham Metal on Metal Hip (BHR) MDL, No. 2775. Jasper manages Jones Ward's Class Action cases as well as all metal-on-metal hip implant litigation for recalled products such as the DePuy ASR, Zimmer Durom, Stryker Rejuvenate and ABG II, and allegedly defective metal-on-metal hips made by companies like Zimmer, Biomet, Smith & Nephew and Wright. He also manages the firm's pharmaceutical cases involving injuries from drugs such as Xarelto, Actos, vaginal mesh and other drug and device cases. He is currently on the Plaintiffs' Steering Committee for two metal-on-metal hip cases: Biomet M2a and Magnum and Stryker Rejuvenate.
Jasper was recently named in a survey of fellow members of the Louisville bar as "Best In Louisville" in both class action and personal injury litigation. Each year since 2013, Ward has been was named as a Super Lawyers Rising Star. Ward served on the Plaintiff's Steering Committee in MDL No. 2407, In Re: Higher One OneAccount (which involved student loan banking deceptive trade practices lawsuits). He is co-lead counsel in the Nutek Baby Wipes Recall litigation, which affected baby wipes sold at Walgreens, Sam's Club, and Family Dollar. From 2010 through final settlement in 2012, Ward represented the largest group of plaintiffs remaining in MDL No. 1836, In Re: Mirapex Products Liability Litigation, pending in the District of Minnesota. Jasper has served as co-lead counsel on class actions in Kentucky regarding a train derailment in West Point, Kentucky, through final approval of the settlement, and more recently, the GE Appliance Park warehouse fire case.
Jasper is the lead counsel on the class action against Valve over their role in the creation of the Skins Gambling ecosystem, which targeted teenagers in a multi-billion dollar international gambling enterprise. After he filed the first three cases, Valve sent a cease and desist letter to Skins Gambling websites across the world to stop the practices the cases were about. Jasper's work on fighting against Skins Gambling was featured as part of an ESPN television story and ESPN The Magazine article, which featured one of his clients.
Jasper is currently lead counsel on approximately 100 Reglan/Metoclopramide cases that he is litigating in Philadelphia, Boston, St. Louis and Atlanta. Jasper is pursuing both the generic drug manufacturers as well as the product education monograph (PEM) companies for failing to warn his clients about the dangerous tardive dyskinesia disease. He successfully briefed and argued at the Court of Appeals in Missouri and Georgia on behalf of users of generic prescription drugs, helping to create law favorable to those injured parties.
Before co-founding Jones Ward PLC, Jasper had his own practice as part of Bahe Cook Cantley& Jones, PLLC, and was an associate at Tachau Meek, PLC, one of the top commercial litigation firms in Kentucky. Jasper graduated from Georgetown University in 2000 and from University of Louisville Louis D. Brandeis School of Law in 2007, with honors.