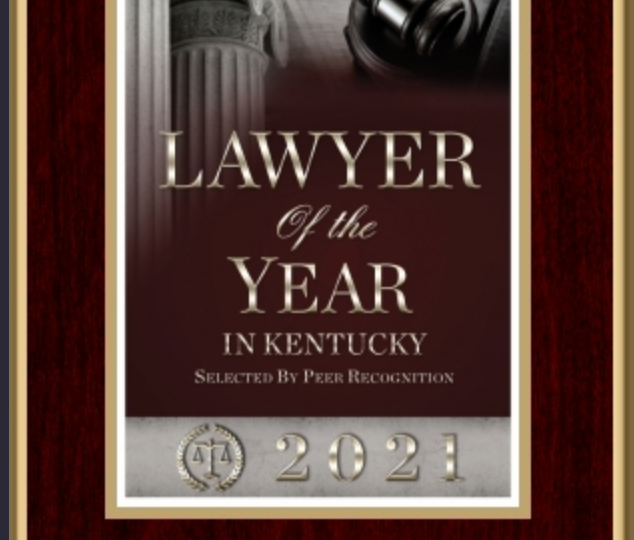 JONES WARD PLC founding member, Lawrence L. Jones II, was recently selected as Attorney of the Year for Product Liability Litigation by Best Lawyers in America in its 27th edition.  The Best Lawyers in America was first published in 1983. Since then, the same tried and tested peer review process has been used consistently for more than thirty years. While the scope and scale of this publication has dramatically grown over the past three decades, the core mission of Best Lawyers to highlight the top legal talent in America has remained the unchanged.
According to the publication, recognition by Best Lawyers is based entirely on peer review by other lawyers and judges.  The publication's methodology is designed to capture, the consensus opinion of leading lawyers about the professional abilities of their colleagues within the same geographical area and legal practice area.
Additional recognitions are also awarded to individual lawyers with the highest overall peer-feedback for a specific practice area and geographic region.  Only one lawyer is recognized as the "Lawyer of the Year" for each specialty and location.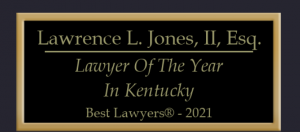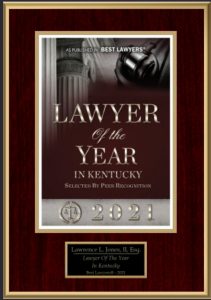 Jones said, "I feel extraordinarily thankful that my peers in the legal profession have bestowed such an honor on me.  After practicing law for over 20 years, and obtaining countless multi-million dollar verdicts and settlements, this award ranks as one of the highlights of my career."  Further, Jones noted, "such an award would not be possible without the first-class team of lawyers, paralegals, and administrative staff who support me on a daily basis."
But "at the end of the day," Jones continued, "I am honored by the families who entrust me with the great responsibility of representing them in their quest for justice against the corporate Goliaths of the world.  That trust means more to me than any trophy ever will."