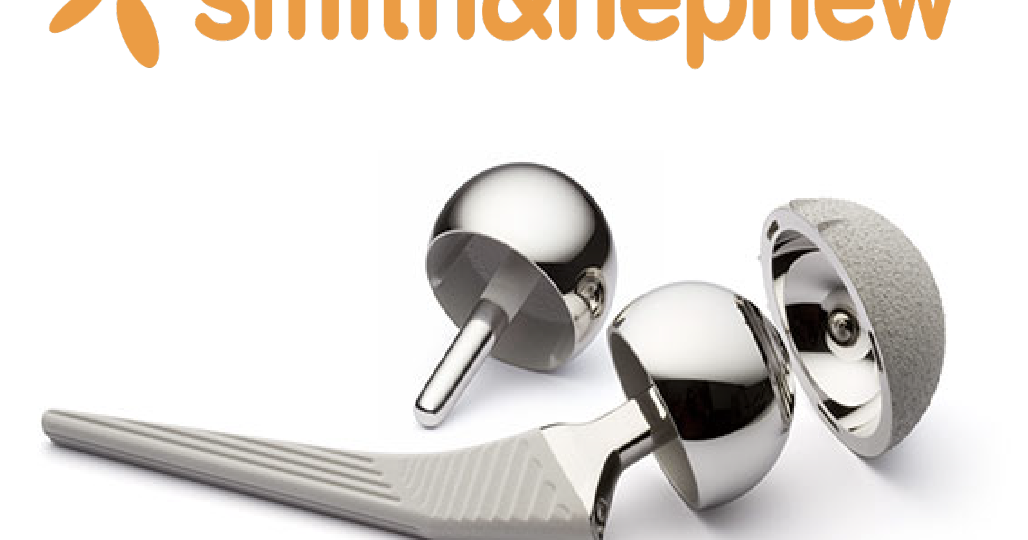 Smith & Nephew hip implant metallosis lawsuits pass 500 mark
Recalled and defective metal-on-metal hip implants made by Smith & Nephew are now the subject of more than 500 lawsuits pending in state and federal courts.
The hip implant lawyers at Jones Ward PLC represent more injured plaintiffs than any other law firm in the nation, and have been involved in litigation since 2013 over the Birmingham Hip Resurfacing and R3 metal liner products, which fail prematurely due to metal debris, pseudotumors and other symptoms linked to metallosis. Here is an overview of the three main devices that are the subject of the lawsuits
The BHR Resurfacing System
There are currently 369 of these cases in Maryland federal court as of Oct. 22, 2018. They involve a Birmingham Hip Resurfacing ("BHR") cup and a BHR femoral head. A small metal pin extends from the femoral head, and is inserted into the femur bone. Smith & Nephew received approval to market the BHR on May 9, 2006, from the Food and Drug Administration through the Pre Market Approval (PMA) process. The BHR has a 26 percent failure rate for women at ten years. In 2008, the Australian government published a report showing that female patients with a BHR femoral head size of less than 50 mm faced a more than three-fold increased risk of revision compared to female patients with a larger head size.
There are currently 126 cases in Maryland federal court that involve either a BHR-THA or R3 metal liner system. THA stands for total hip arthroplasty. The BHR-THA includes a BHR cup, a modular femoral head, a neck sleeve, and a traditional femoral stem, typically the Synergy, Anthology, or Emperion. The sleeve connects the stem to the head. Compared to the resurfacing procedure, the total hip arthroplasty system is similar to other metal-on-metal systems such as the Biomet M2a-Magnum, DePuy ASR, Wright Conserve and Zimmer Durom. The BHR-THA was never approved by the FDA. Medical literature as early as the 1970s shows that metal-on-metal hip systems were a bad idea, and literature about the BHR-THA confirms these risks. S&N conducted a silent market withdrawal for this system in 2014, mirroring a more formal withdrawal in England for the similar Birmingham Hip Modular Head (BHMH). The cobalt-chrome modular head was granted 510k approval by the FDA, for the limited purpose of a hemiarthroplasty, where the head articulates against the natural acetabulum with no cup at all. It was never approved in the United States for use in a total hip arthroplasty, but was instead used off-label by surgeons in hundreds of patients over a period of many years between 2007 and 2014. There are approximately one dozen cases involving the BHR-THA pending in various state courts, including in Memphis, Tennessee.
The R3 Metal Liner System
The rarest of the three systems is the R3 metal liner. It was placed on the U.S. market in 2009, and recalled in June 2012. It consists of a cup, a femoral head and a stem, along with a metal liner sandwiched between the cup and head. The cup was approved in June 2006, and the overall R3 system approved in June 2007, but only for use with a cross-linked polyethylene liner. S&N then gained approval for a metal liner option, but only for use with the BHR cup. S&N then promoted the R3 metal liner with the other R3 components, calling the liner "optional."
Smith & Nephew recalled the BHR system in 2015 due to high failure rates in patients, particularly in women. The medical device team at Jones Ward PLC filed many of the first lawsuits against Smith & Nephew in the nation, and the firm represents injured patients in more than 30 states. The first jury trials for cases involving the BHR system are scheduled for early 2020.
How to preserve your rights
If you do not contact a lawyer and file a lawsuit within a certain amount of time, you may lose your right to compensation due to the Statute of Limitation. This deadline is different in each state, and it varies depending on the claims you are making in the lawsuit. For a free evaluation, please contact our dedicated and experienced team of lawyers today. Jones Ward PLC accepts clients in all 50 states and has a no-fee promise, which means that we only get paid if you get a verdict or settlement. Call us toll free today at 888-595-2922 or contact us here.