Tide Detergent Pods Lawsuit
IMPORTANT NOTE: Jones Ward PLC is no longer accepting clients for this case.
Jones Ward Investigating Defective Tide Pods Detergent Ruining Clothes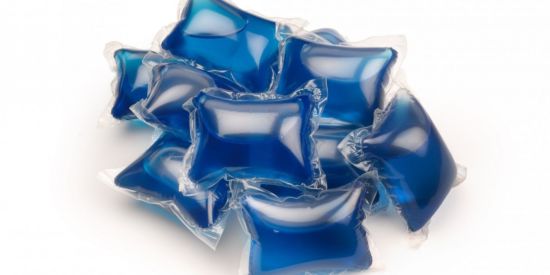 Tide Pods were designed to make doing laundry easier: just drop in a pod and wash. However many users are quickly finding that the pods designed to clean their clothes are actually ruining them. Users report that the pods do not dissolve properly, causing permanent stains or residue left on clothing, or causing multiple garments to be stuck together, resulting in ruined fabric or ripped clothing.
Johnson & Johnson Sued in New York for their Manufacture of Tide Pods
The Jones Ward law firm is investigating instances of property ruined by the Tide Pods and Tide Pods' manufacturer Johnson & Johnson. Johnson & Johnson is currently being sued in New York federal court of the marketing and sale of defective Tide Pods that have been ruining consumers' clothes. Johnson & Johnson denies that the products are defective, but users' ruined clothes are speaking for themselves.
The Jones Ward law firm is interested in talking with users of Tide Pods that have had garments damaged or ruined by defective Tide Pods. If you or someone you know has had problems associated with the use of Tide Pods, please let us know. Call to speak with an attorney at Jones Ward today at (888) 595-2922 or click here to submit your contact information and a member of Jones Ward will quickly be in touch.