Zofran Birth Defect Lawsuits
If you have taken Zofran during pregnancy, you likely were not warned of all toe dangers that can occur as a result. This is because Zofran was not FDA approved for pregnant women. If either you or your child, or even both of you, were harmed from your use of Zofran for nausea and vomiting symptoms, you may be eligible to take legal action in a Zofran Birth Defect Lawsuit. Zofran manufacturer, GlaxoSmithKline, illegally marketed the drug to pregnant women, even though they had not done proper testing or received FDA approval. Many women and families suffered severely because of this. Here at Jones Ward, we pride ourselves on putting pressure on negligent companies or those that have committed wrongful actions against the public.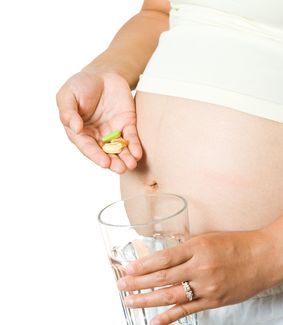 We think that it is crucial to hold GlaxoSmithKline accountable for their actions. They failed to conduct the proper testing of Zofran's effects on unborn children and their mothers. The company also offered kickbacks to doctors in order to push them to prescribe Zofran medication on women for morning sickness. The Department of Justice sued Zofran manufacturer for their fraud and illegal marketing. GlaxoSmithKline settled with the Department of Justice for $3 billion. However, none of this money goes toward women and families who suffered – it is only GlaxoSmithKline's penalty for the illegal marketing. In order to hold them accountable for injuries, women must file individual lawsuits. The settlement goes a long way in showing their wrongdoing, but more must be done to help individual women.
The Dangers Associated with Taking Zofran Medication
Zofran has produced several birth defects and other drug injuries in many unborn children and their mothers. It was learned that Zofran can pass through the placenta to directly affect the baby. Some of the defects and issues that have been discovered to be linked to use of the prescription drug at this time include:
Congenital Heart Defects
Cleft lip
Cleft palate
Kidney Issues
Fetal Growth Restriction
And more
There have been studies that have uncovered that the risk of birth defects is 30 percent higher when the pregnant woman is taking this medication. Also, at least one study has determined that the risk of having heart defects is doubled for the baby and the mother after being on Zofran.
Anyone who would like to find out if they have a potential Zofran birth defect lawsuit, please contact the Zofran lawyers at Jones Ward PLC. Get a no obligation evaluation of your case at no charge. Just fill out the form located here and we will respond to you as soon as possible. You can also call us toll free at 888-595-2922. Do not hesitate to speak to our team of lawyers, who are completely dedicated to the profession and our clients. We have handled a wide variety of drug and medical injury cases and we are sympathetic to your needs and determined to win.