Diabetes Drug Invokana Lawsuits
Invokana (Canagliflozin), is a type 2 diabetes medication and has been linked with diabetic ketoacidosis, according to a report by the Food and Drug Administration (FDA). Invokana is an SGL-2 inhibitor (sodium-glucose cotransporter-2 inhibitor). According to clinical trial data, is linked to cardiovascular injuries and kidney failure. If you or a loved one took Invokana and suffered a heart failure or kidney failure, we want to hear from you. Our Invokana lawyers are here to offer free consultations to discuss your legal rights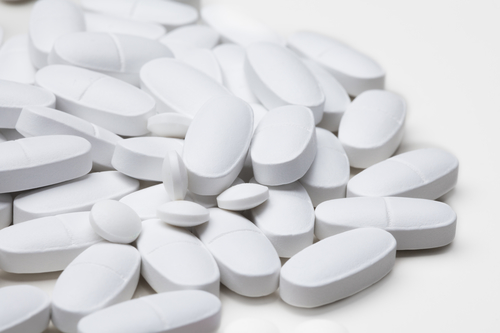 Invokana is a medication prescribed to treat type 2 diabetes. It comes as a tablet that is taken once daily, usually before your morning meal. Your dosage will depend on how well your diabetes is controlled, other medications you are taking, and other factors.
Nearly half of adults with type 2 diabetes do not achieve recommended levels of glucose control. If left uncontrolled, type 2 diabetes can lead to serious complications. Improved glycemic control has been demonstrated to reduce the onset and progression of these complications.
Johnson & Johnson's new type 2 diabetes drug Invokana, previously known as canagliflozen, became the first medication approved in the United States from a new class of drugs known as SGLT-2 inhibitors. While the honor of being the first treatment in a drug class has its benefits, it also has drawbacks.
Unfortunately, the newest class of diabetes medications may have side effects that are so dangerous that they outweigh the benefits. Diabetes patients have reported, and medical professionals have confirmed, that Invokana and similar drugs cause a variety of side effects, which range from mild, to severe, and can even be fatal. The most serious invokana side effects are kidney failure and heart injuries.
When Invokana is combined with other diabetes medications, blood sugar may drop too low. Warning signs of low blood sugar include sweating, shaking and feeling foggy or disoriented and other side effects may include increased urination, yeast infections, and urinary tract infections.
While new medications are often an improvement in the treatment of disease, new antidiabetic medications such as Invokana, have been particularly troublesome and resulted in a high number of serious medical injury including deaths. This new class of diabetes drugs, known as SGLT2 inhibitors, is not without risks. The FDA received numerous adverse event reports detailing high blood acid levels requiring patient hospitalization. Recently, health regulators issued a public safety communication on drugs including canagliflozin, dapagliflozin, and empagliflozin and a dangerous condition known as ketoacidosis.
Invokana is not intended for those with type1 diabetes, end-stage or severe kidney disease, or people undergoing dialysis. Additional FDA-mandated studies will investigate the drug's effects on the heart, pancreas and other parts of the body; monitoring for malignancies, a bone safety study, and two studies in children.
What are the drug manufacturer's responsibilities?
Drug manufacturers have a responsibility to conduct comprehensive safety trials prior to seeking FDA approval. All known risk factors and adverse events need to be clearly and accurately listed on product labeling. Through court proceedings, lawyers are able to discover whether manufacturers are in compliance with all safety standards of which they were or should have been aware.
Patients who have taken Invokana and suffered injury requiring hospitalization are encouraged to contact an experienced attorney. We have a team of dangerous drug attorneys who work on these type of cases throughout the country. We will review your case for FREE and determine your eligibility to help you get everything you deserve. Don't delay. Fill out our online form or call us toll free at 888-595-2922.