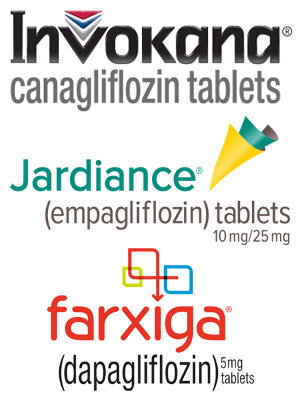 Invokana gangrene lawsuit filed by Jones Ward
One of the nation's first diabetes drug lawsuits involving Fournier's gangrene has been filed in federal court by the pharmaceutical litigation team at Jones Ward PLC
Fournier's gangrene is a rare disease that affects the genitals and perineum. It is also known as necrotizing fasciitis, and is a type of infection of the genitals or scrotum. Jones Ward partner Alex Davis filed suit in New Jersey federal court on behalf of a Connecticut man who took the diabetes drug Invokamet and subsequently suffered Fournier's gangrene. Invokamet is made by Janssen Pharmaceuticals and Johnson & Johnson. It is a member of a class of diabetes drugs called SGLT2 inhibitors. Other drugs in the same class include Invokana, Farxiga, and Jardiance.
FDA Warns About Gangrene and Diabetes Drugs
The FDA issued a warning about the increased risk of Fournier's gangrene on August 29, 2018, stating as follows:
"The U.S. Food and Drug Administration (FDA) is warning that cases of arare but serious infection of the genitals and area around the genitals have been reported with the class of type 2 diabetes medicines called sodium-glucose cotransporter-2 (SGLT2) inhibitors. This serious rare infection, called necrotizing fasciitis of the perineum, is also referred to as Fournier's gangrene. We are requiring a new warning about this risk to be added to the prescribing information of all SGLT2 inhibitors and to the patient Medication Guide."
The FDA further stated that from March 2013 to May 2018, the agency identified 12 cases of Fournier's gangrene in patients taking an SGLT2 inhibitor such as Invokamet. All 12 patients were hospitalized and required surgery. By comparison, only 6 cases of Fournier's gangrene were identified by the FDA in a review of other antidiabetic drugs over a period of 30 years.
The Invokamet gangrene lawsuit filed by Jones Ward is part of a consolidated mass tort proceeding in New Jersey known as MDL 2750. It also involves claims that patients taking Invokana and Invokamet suffered amputations of their lower limbs and hands. The litigation is pending before Judge Brian Martinotti. Although numerous cases are pending before the same judge, they are individual lawsuits and not part of a class action
Free consultation with our Lawyers
The attorneys at Jones Ward PLC represent patients all over the country in consumer product lawsuits against major companies. If you or a loved one have been injured by a drug, consumer product, or medical device, call us for a free case evaluation.